Conceptual Design: Utilizing advanced 3D modeling software, OHI engineers and designers turn concepts into models
Prototype Development: Our fabrication shop provides rapid response on the building and fabrication of prototype systems and components for testing
Rigorous Test and Evaluation: Testing against project specifications and operational scenarios
User Feedback: Turning end user feedback and responses into technology improvements
Technical Data Package Development: Full scale drawing and technology data packages describing the technical specifications and aspects of the technology
From conceptual design and basic research through advanced technology demonstrations, OHI has the experience and expertise to support projects involving cutting-edge / emerging technologies.  Our designers utilize state-of-the art 3-D modeling to develop conceptual designs with our fabrication shop providing the capability to develop rapid prototypes for test and evaluation.
OHI specializes in RDT&E related to military munitions, Counter Improvised Explosive Device (c-IED), Unexploded Ordnance (UXO), and Counter Terrorism (CT),
Our team includes mechanical and electrical engineers, modelers, and drafting professionals ready to advance technology to meet new and emerging threats.
Download the fact sheet on OHI's Service Offerings for RDT&E Information Services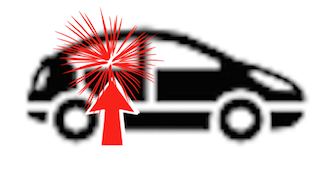 Large Vehicle Bomb Countermeasures APP
OHI was tasked with developing and fielding an interactive electronic guide for mobile platforms (i.e., cell phone application) on the selection and use of tools and countermeasures (CMs) for Vehicle Borne Improvised Explosive Devices (VBIEDs). The tool is designed for the public safety civilian law enforcement bomb disposal community and military Explosive Ordnance Disposal (EOD) users.
OHI's subject matter experts in Counter Improvised Explosive Device (c-IED) and c-VBIED responses researched terrorist and bombing related trends and available commercial and Do-It-Yourself (DIY) tools and countermeasures for use in VBIED responses.
The application contains a logic-tree and matrix designed to guide technicians in the proper selection and use of various CMs based upon technical data about the VBIED (e.g., vehicle type, location of IED, desired response / action). The application was designed to serve as a training tool as well a decision support tool for use during actual VBIED responses.